Yay,
Silver
is here!!
Just in time, of course, to help me with the move. I'm so glad to see her!
Heh, she asked me if I thought she looked any older, and I said, "Nah...you still look like you're twelve!"
Hey, I'm the MOM, I get to say shit like that!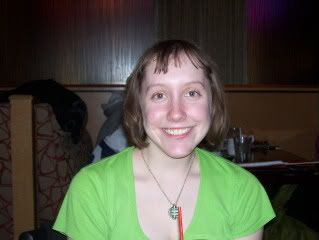 Isn't she a cutie?!