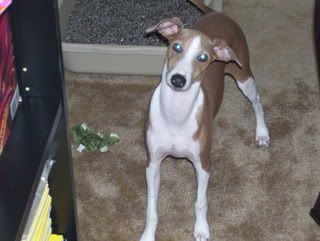 This is Tucker, who's almost 5 months old. He's the more dignified dog, sometimes I call him the "Elder Statesman", but really, that's only compared to Harley, aka "Cocksucker", whom I also call the Whirling Dervish, among other, not-so-fond nicknames!
And here is the rascal (he's 4 months old):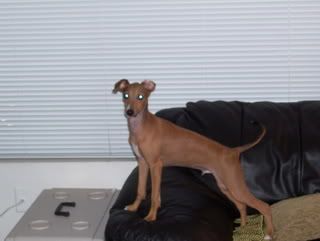 Here he is, pooped out after making much mischief: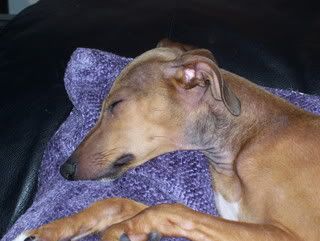 And here's Tucker again, guarding his booda-bone, which is about to be stolen by Harley:
Anyway, I'm slowly getting the hang of the camera, so be prepared for more pictures!
Tomorrow morning I'm headed to the hospital, where I will finally give birth.
I can't wait for this to be over with, I can barely walk anymore, I just slowly waddle everywhere.
Wish me luck!
See you on the other side...